Head of Process Development (all genders)
Would you like to be responsible for the development of biotechnological production processes and lead a corresponding team? Do you thrive in cross-disciplinary environments and collaboration with colleagues from different divisions? Do you enjoy to accompany tech transfer and scale-up projects? Then join our team and help us to bring new innovative biotech products to market.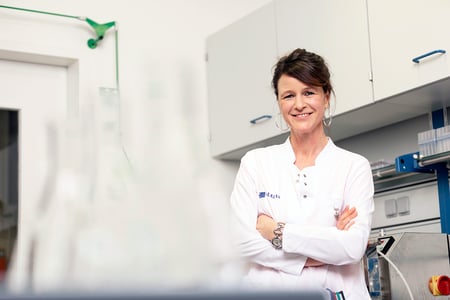 c-LEcta is a fast growing, young biotech company based in the vibrating city of Leipzig. Our key markets are bio­phar­ma and food for which we supply customized enzymes.
To contribute to c-LEcta's growth we are seeking a committed, open-minded and communicative candidate with background in Life Sciences / Biotech to lead our Process Development Team.
Key Responsibilities
Leading and developing the process development team und the individual team members
Development of the technological comptences of the company in the field of the fermentative production of recombinant proteins and their purifications for regulated markets (food & pharma)
Steering of external collaborations in technology development
Close collaboration with adjacent company divisions (product development, tech transfer, quality assurance, production…)
Design and arrangement of internal processes and responsibilities in process development
Supporting the design of processes in tech transfer & scale-up
Planning of hirings and investments; recruitment of new employees
Supporting the development and execution of the company strategy
Your Skills
Technical background in bioprocess engineering / biotechnology (degree or equivalent), with knowledge of microbial fermentation and protein purification / DSP
Knowledge and practical experience with the development and scale-up of biotechnological production processes. Additional experience in quality management would be an asset.
Several years of leadership responsibility experience
Very good communicator, able to listen to and interface with colleagues from different areas to effectively accomplish work
Very good German and English is required (written/spoken)
Excellent organizational skills, attention to detail combined with a solution-oriented mindset
We give you the time to grow into this role and you will get support from our
dedicated and motivated colleagues.