Production Operator (all genders)
Are you looking for an exciting challenge in the fast-growing biotechnology industry? We are looking for people who share our passion for innovation and feel comfortable working in an appreciative and diverse team.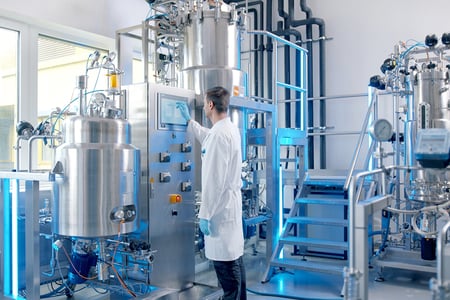 c-LEcta is a global biotechnology company specializing in the development, production and distribution of enzyme products related to human health for applications in the food and pharmaceutical industries. Based in Leipzig, Germany, the company develops innovative products using its proprietary enzyme technology platform ENESYZ®, both in-house and in close cooperation with industry partners. c-LEcta currently employs more than 120 people at its headquarters in Leipzig.
In the production area, the manufacture of biotechnological products takes place in the internal pilot and production plant as a preliminary stage to external production on an industrial scale. In the pilot plant, processes are piloted and initial production takes place under quality-controlled conditions based on an integrated quality management system in accordance with DIN EN ISO 9001:2015 and specific quality requirements for biotechnological products for the pharmaceutical and food industries.
Key Responsibilities
Collaboration in the production of enzymes, especially in their
production by fermentative processes up to a 400 L scale
Carrying out the process steps for the upstream and downstream
of biotechnological products, such as filtrations, precipitations
and separations
the operation, cleaning and maintenance of biotechnological
production equipment, including the associated utilities
Your Skills
a degree as a chemical technician, technician, biological technical
assistant or a comparable non-university qualification


Ideally, you have also already gained initial professional
experience, preferably in the food or pharmaceutical industry


Existing experience in large-scale cultivation of microorganisms
and preparative purification of enzymes is an advantage


Desirable is first work experience in a quality regulated
environment (with e.g. ISO 9001, HACCP or similar)



During the implementation of production processes, we work in a rotating shift system (about 3-5 days), which is the case twice a month, depending on demand. Occasionally, weekend work is also scheduled for this purpose (approx. 1 time per quarter).

Standard computer applications (Word, Excel), an intermediate level of German and basic knowledge of English

A high degree of self-motivation, flexibility and independence,
ability to work under pressure and team-oriented thinking