Research Associate / Research Assistant (all genders)
Do you want to make a meaningful contribution and love laboratory work together with pleasant colleagues? Are you looking for an exciting challenge in the fast-growing biotechnology industry? We are looking for people who share our passion for innovation and feel comfortable working in an appreciative and diverse team.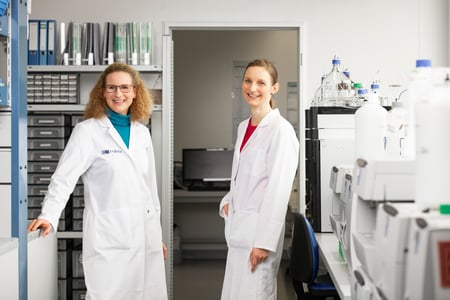 c-LEcta is a global biotechnology company specializing in the development, production and distribution of enzyme products related to human health for applications in the food and pharmaceutical industries. Based in Leipzig, Germany, the company develops innovative products using its proprietary enzyme technology platform ENESYZ®, both in-house and in close cooperation with industry partners. c-LEcta currently employs more than 120 people at its headquarters in Leipzig.
Strengthen our Research & Development department in the "Enzyme Development" department in the laboratory. Here, enzymes for industrial applications are identified, optimized with methods of enzyme engineering.
Key Responsibilities
Collaborate in the identification and optimization of new
enzymes and enzymatic applications
Performing varied laboratory activities using a wide range of
methods from molecular biology, high throughput screening,
enzyme characterization (enzyme assays, gel electrophoresis),
and analytics (photometer, HPLC).
Preparation of media and reagents
Careful documentation of laboratory experiments, as well as
evaluation of results
Your Skills
Completed training as a laboratory technician or technical
assistant, or a degree (master's/diploma) in biochemistry,
biotechnology or a related discipline.
Experience in one or more of the above-mentioned fields of
activity, but also committed career starters are welcome
Team-oriented, careful and independent way of working
Optimistic, flexible and problem-solving work attitude
A high degree of self-motivation, flexibility and independence,
Enjoyment of laboratory work in a cooperative, communicative
environment