DENARASE® ELISA Kit | Special Offer
Request your 50% special offer to try your
first

DENARASE® ELISA Kit!

Unmatched sensitivity thanks to detection via monoclonal antibodies.

15-50x more sensitive than conventional endonuclease ELISA kits. This makes the assay extremely reliable, even if the expected concentrations are very low.

Optimal reproducibility enables simple integration into routine applications and avoids the need for repetitions due to unclear results.

Convenient and quick assay, supplied with all ready-to-use-reagents, saves up to 50 % time compared to conventional kits.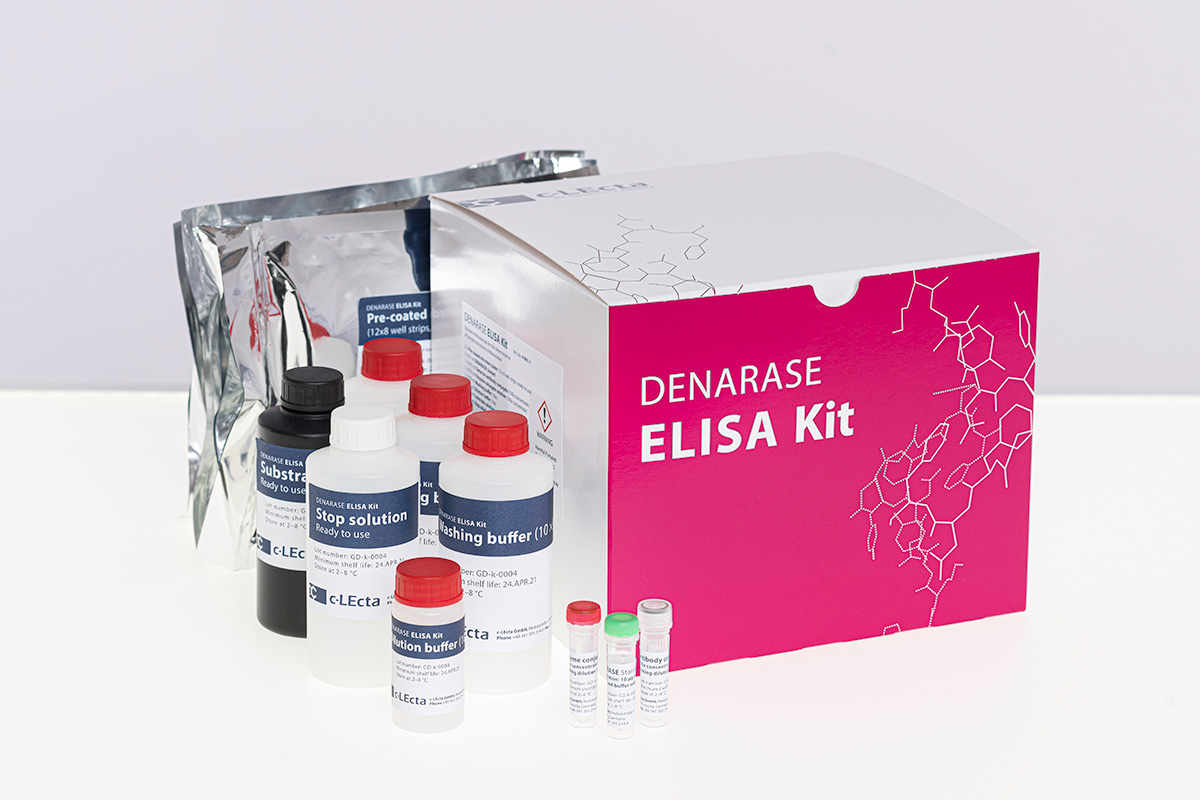 Fill out the form & we'll get back to you with a special offer!