A thermoactive enzyme for the reduction of acrylamide formation in foods
c-LEcta developed a thermoactive asparaginase and licensed it to Novozymes, who distributes it under the brand name Acrylaway HighT. The enzyme is added to foods as a process aid and reduces the formation of the potentially carcinogenic compound acrylamide.

Asparaginase cleaves the molecule asparagine, which is transformed in heated foods into the potentially carcinogenic substance acrylamide by means of the Maillard reaction. The enzyme is added to foods to prevent or reduce the formation of acrylamide.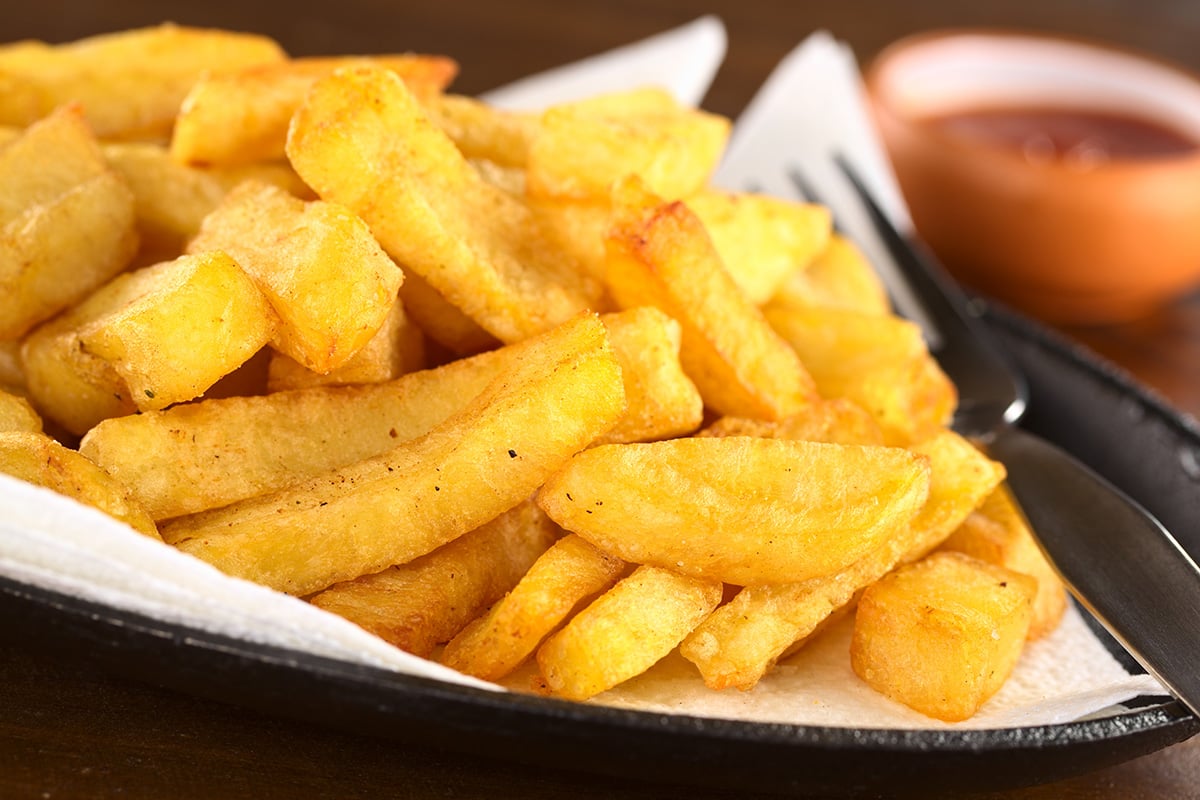 Areas of application
Asparaginase is characterized by very high temperature activity, making it ideally suited for treating foods in process steps with very high temperatures in the range from 80 to 100°C. Examples of food products processed at these temperatures include fried potatoes (fries or chips), cornflakes and coffee.
Benefits
Asparaginase has exceptionally good thermostability and thermoactivity. It can withstand boiling water and must be heated under overpressure to temperatures above 100°C to be inactivated.
Get in contact!
You want to learn more about our product? Are you interested in joint product development?