For detecting Serratia marcescens endonuclease in process samples
This ELISA kit is intended for the quantitative in-vitro detection of endonuclease from Serratia marcescens. The test can be used to verify the removal of endonucleases such as DENARASE® or Benzonase®* in biopharmaceutical processes. This extremely sensitive assay can be applied during process development as well as for routine quality control of biopharmaceuticals.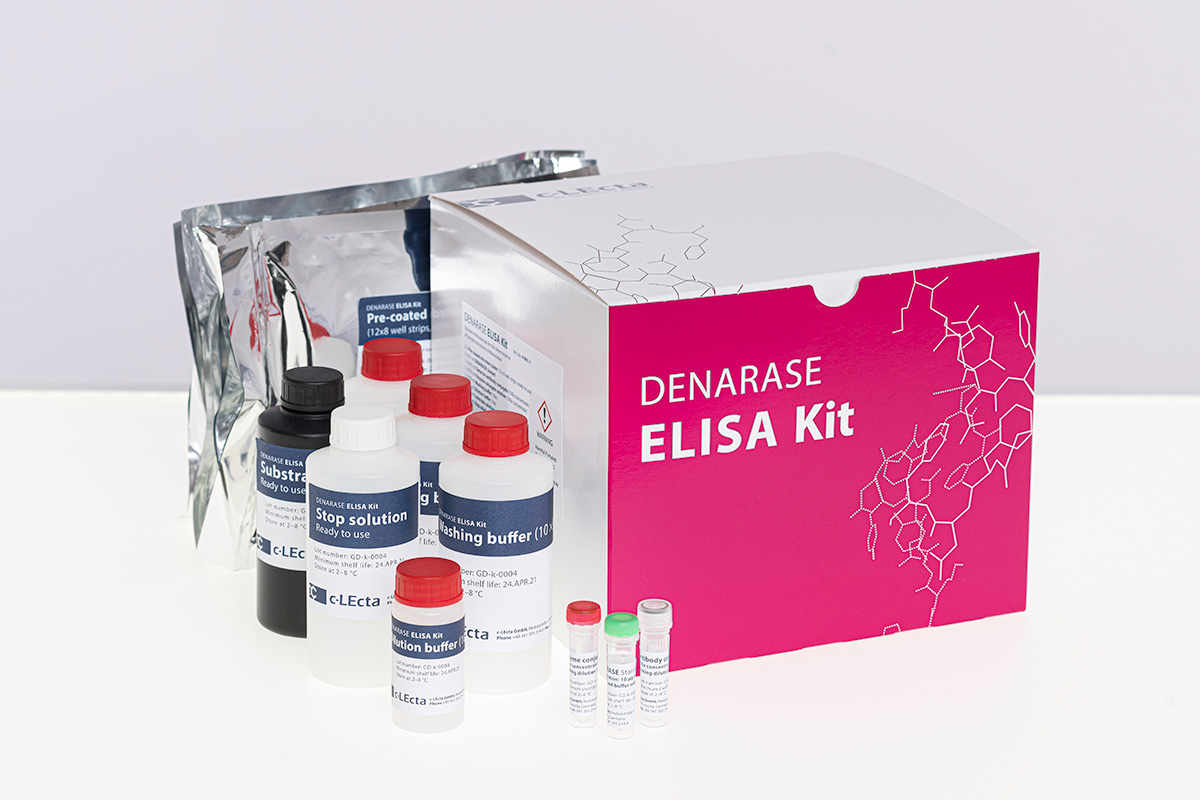 Your benefits
First class sensitivity thanks to detection via monoclonal antibodies

15-50x more sensitive than conventional endonuclease ELISA kits. This makes the assay extremely reliable, even if the expected concentrations are very low.
Optimal reproducibility enables simple integration into routine applications and avoids the need for repetitions due to unclear results.
Short incubation times allow to save up to 50% time compared to conventional kits.
Learn more about DENARASE® Elisa Kit!
Further information about the product and prices can be found here:
*Benzonase® Nuclease is a registered trademark of Merck KGaA.