The most versatile and efficient nuclease on the market
NuCLEANase® is a highly active nuclease from Serratia marcescens produced in a patented process based on a GRAS strain Bacillus sp. NuCLEANase degrades all forms of DNA and RNA into smaller nucleotides of about 5-8 base pairs.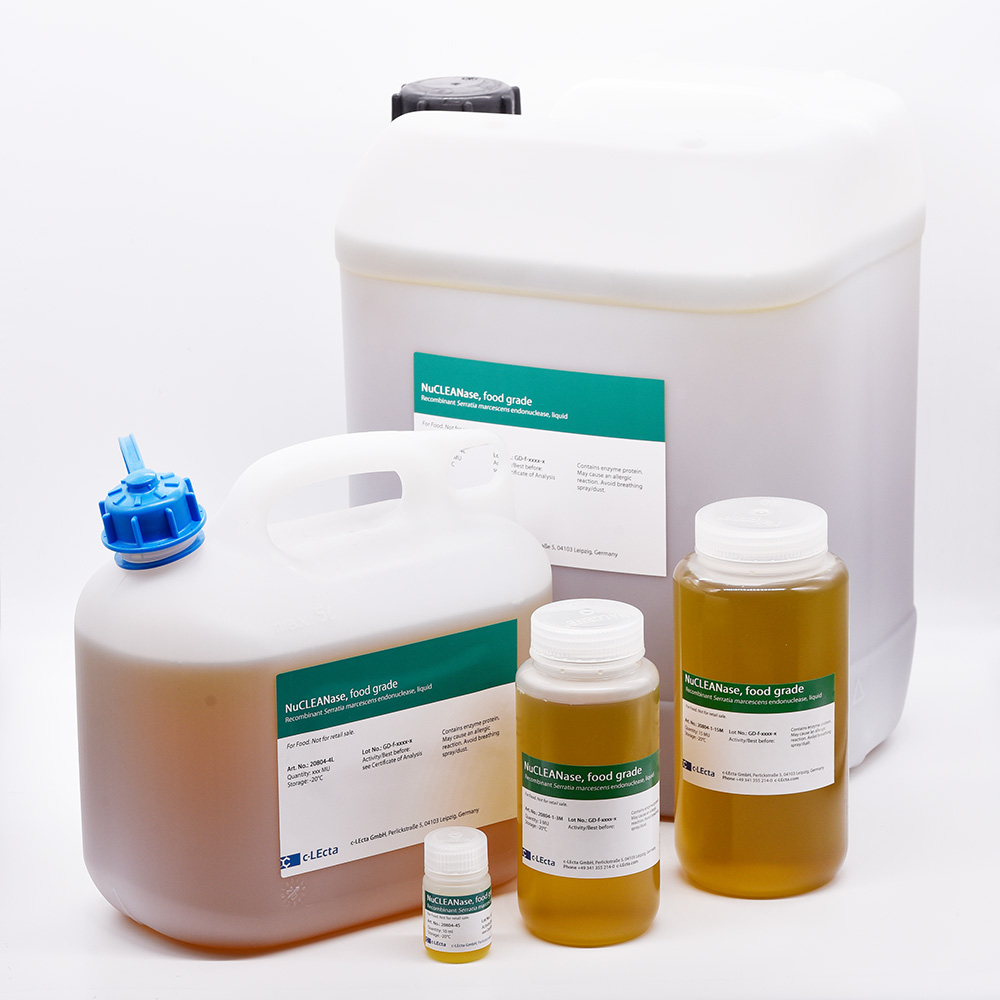 Areas of application
NuCLEANase® enables the efficient removal of residual host DNA in food and feed enzymes as well as other fermentation products, such as alternative proteins and food additives, to ensure compliance with the regulatory requirements. The reduced nucleic acid concentrations and the resulting lower viscosity also improve process efficiency. In addition, NuCLEANase increases the bioavailability of nucleotides in animal feed based on yeast extracts and "single cell protein", which in turn improve the growth rates and immune function of animals.
In the production of phages, NuCLEANase can also reduce the concentration of nucleic acids after cell lysis, thereby increasing downstream process efficiency.
Benefits
Removes all types of DNA and RNA
Cost-effective solution for degredation of nucleic acids
Available in bulk quantities
Highly active over a wide range of application conditions
Production processes free of antibiotics and raw materials of animal origin
Kosher and halal certified
Learn more about NuCLEAnase® food grade!
More information about the product, free samples and prices can be found here:
NuCLEANase® food grade is a registered trademark of c-LEcta GmbH in Germany, the European Union, United States of America, United Kingdom, China, India.