Our product developments are driven forward within the framework of interdisciplinary projects. At the beginning there is always a vision to make something better, healthier or more sustainable with the help of our products.
Our development pipeline is filled with numerous ideas that we evaluate until the best product is ready to hit the market.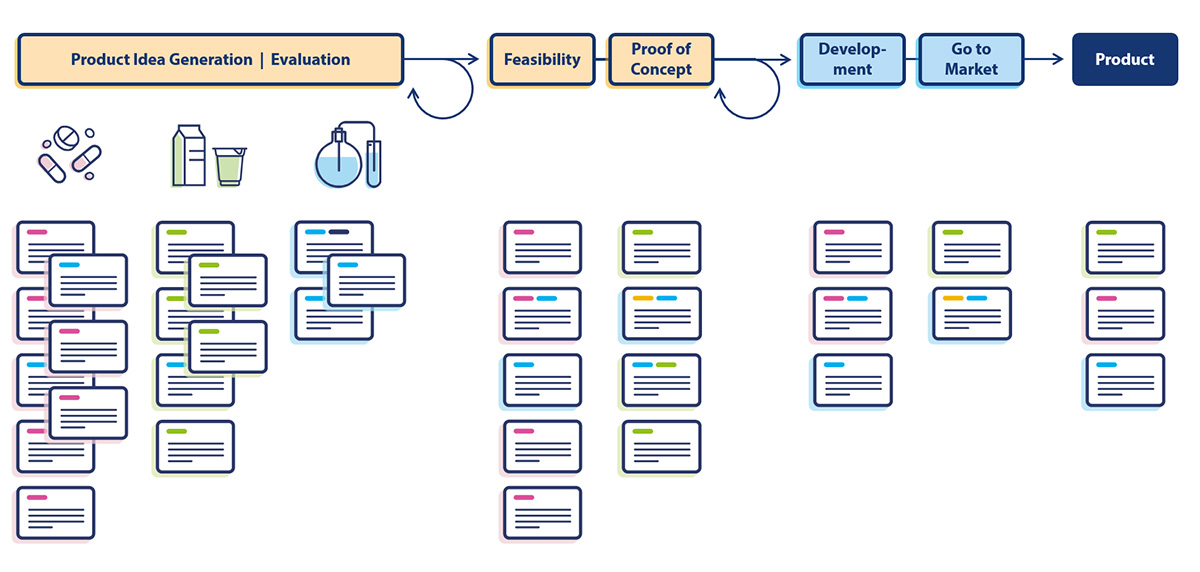 2009 - 2012
Start of DENARASE project: Strain selection, development of upstream and purification process
Project started: Application of en­do­nu­clea­ses for DNA removal during protein purification

c-LEcta's Bacillus strain, an endotoxin-free expression host, yielded highly active DENARASE product. Purity of ≥99 % was achieved after purification.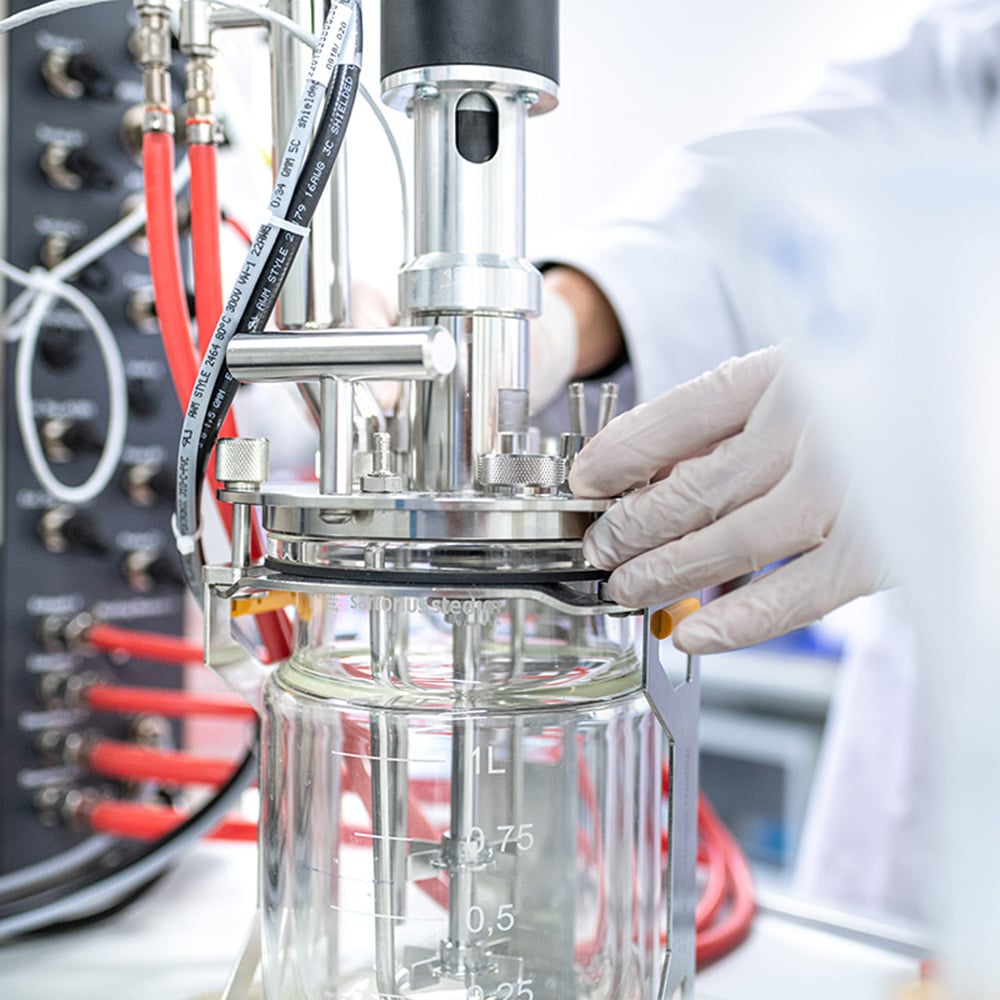 2012
Manufacturing of DENARASE under GMP conditions
Requirements of the biopharmaceutical industry for a GMP product were identified

Partnering with a contract manufacturing organization (CMO) to produce DENARASE under EU GMP conditions

Manufacturing process free of animal derived raw materials and antibiotics was established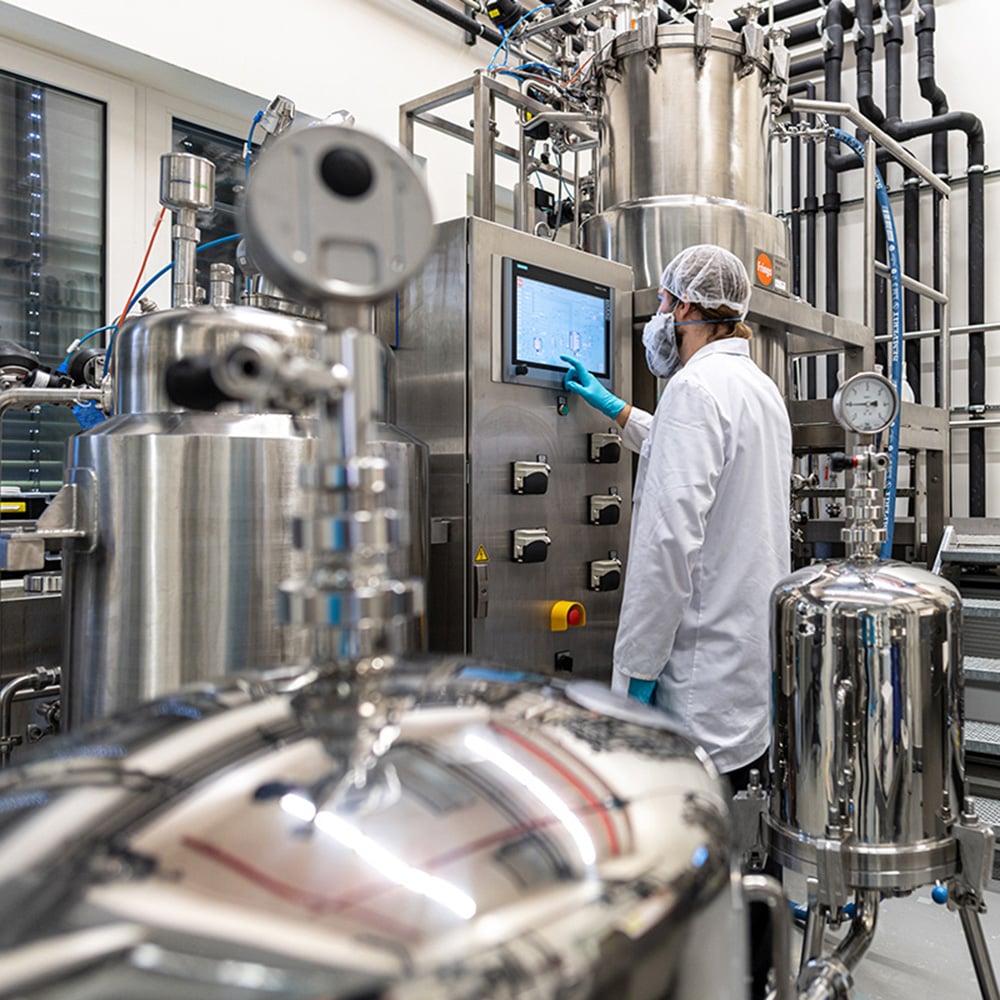 2012
Product launch of DENARASE
DENARASE fulfills highest quality standards for biopharmaceutical manufacturing

Starting to build a global sales and distribution network for life science customers

Growth of internal quality, production, distribution and sales functions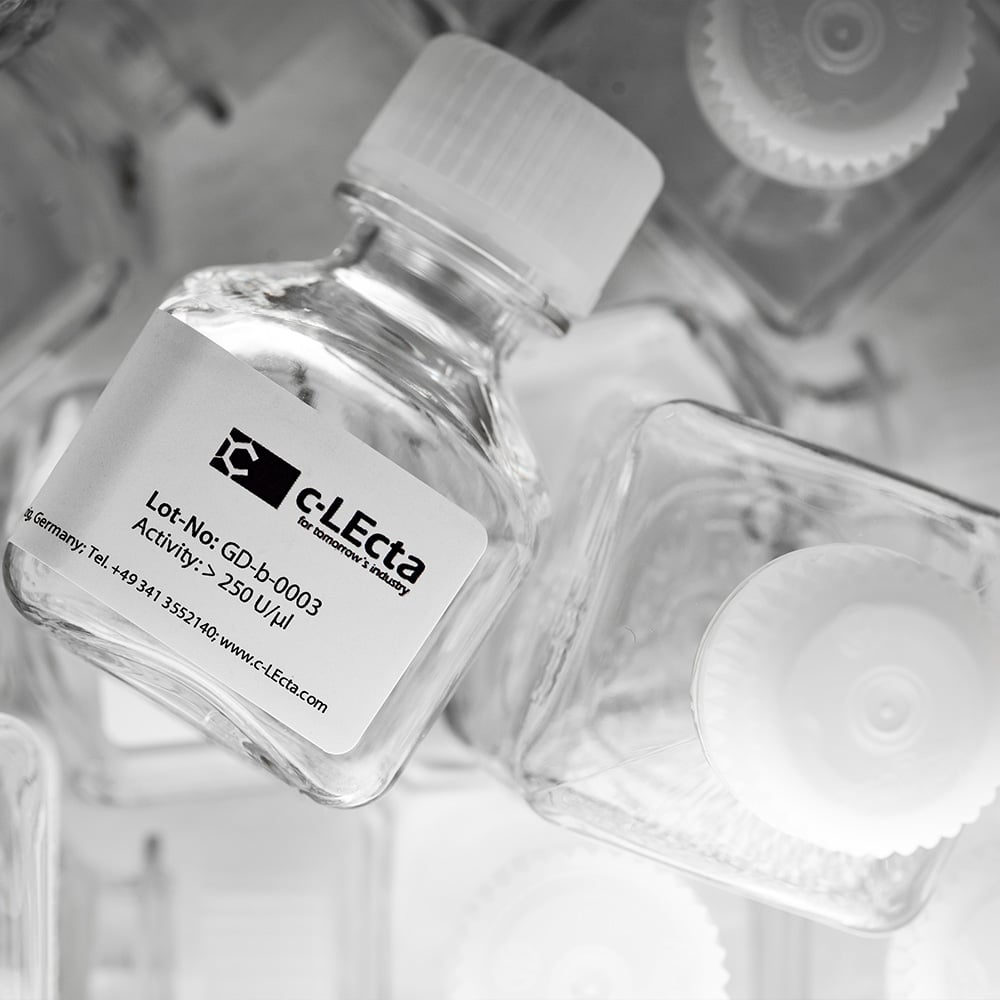 2017
First DENARASE-related patents granted
Patents were successfully granted for the production technology of DENARASE based on recombinant expression in Bacillus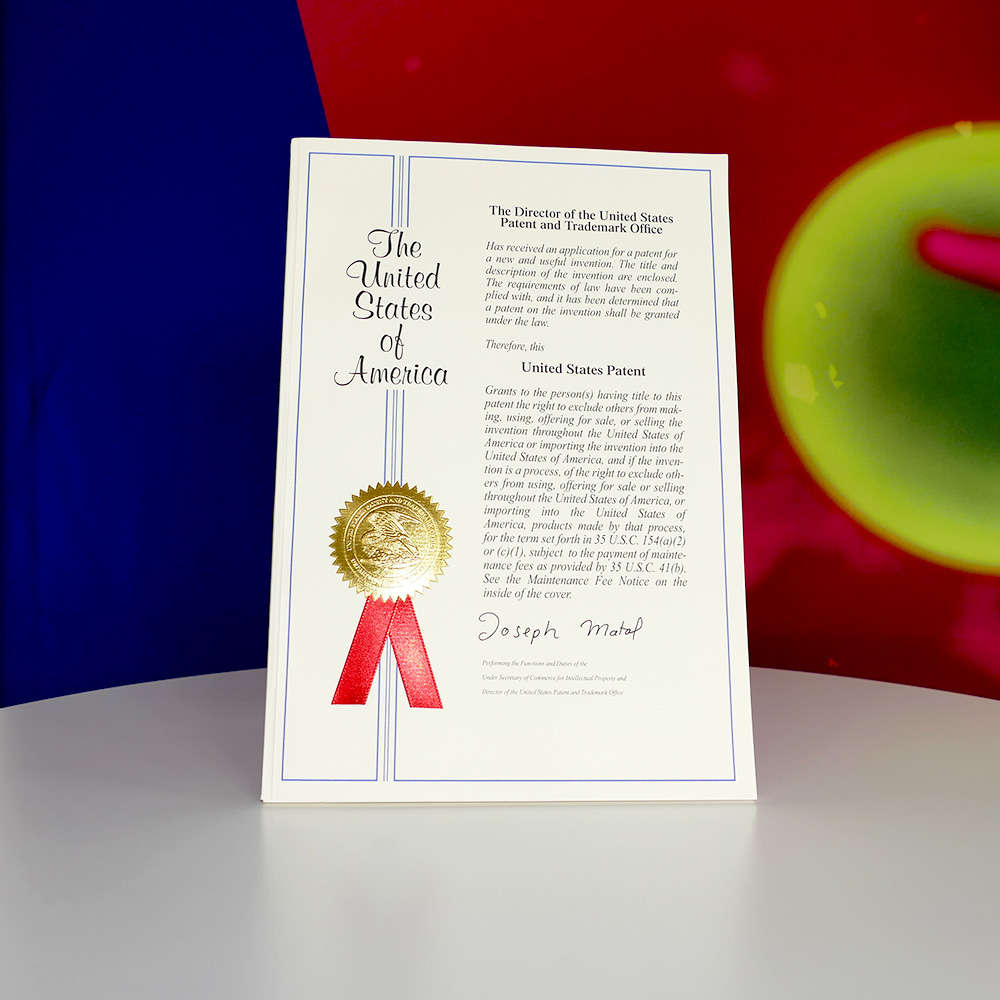 2020
Launch of DENARASE ELISA Kit
Launch of own ELISA kit for the detection of S. marcescens endonucleases in process-derived samples

Fastest and most sensitive ELISA kit available on the market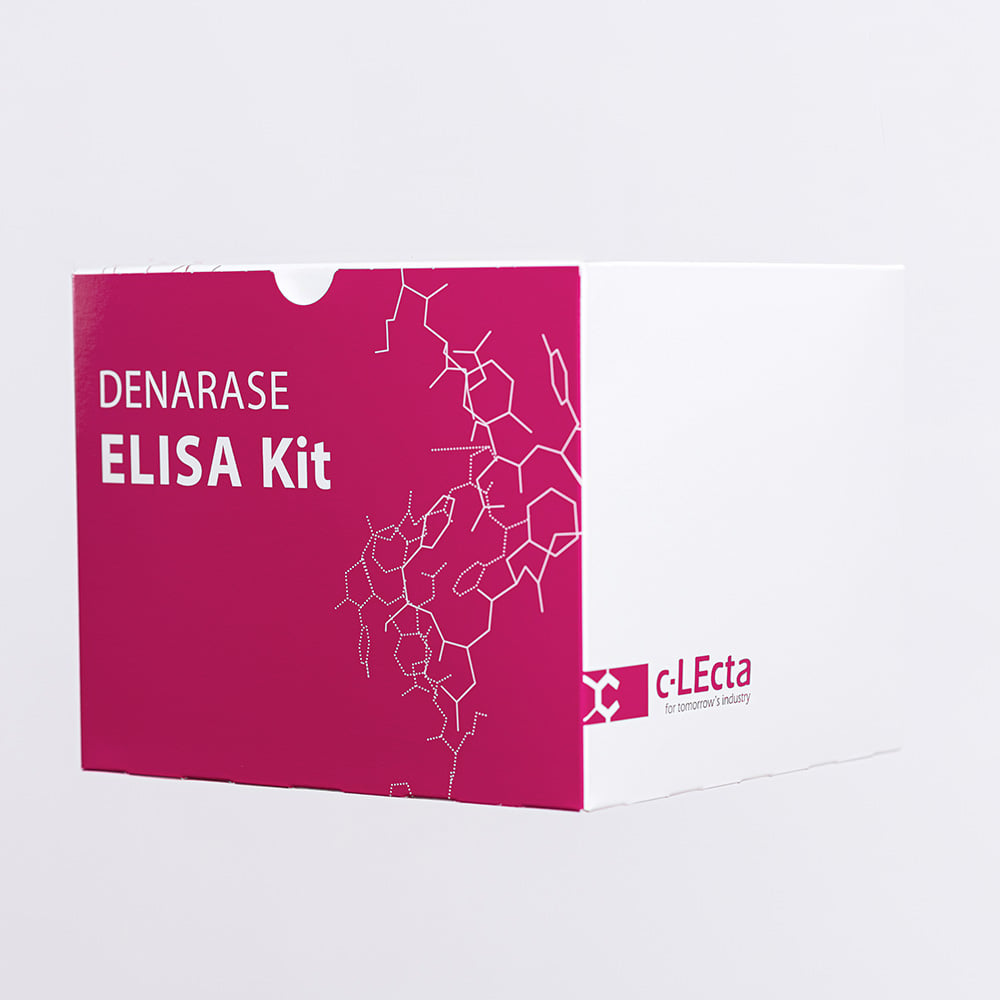 2020
COVID-Support
Focused support for customers developing and manufacturing COVID-19 vaccines at unprecedented speed

Concerted efforts of c-LEcta teams with COVID-19 vaccine customers succeeded in the delivery of large, unplanned quantities of DENARASE on short timelines

c-LEcta's resilient manufacturing and distribution network kept COVID-19 related supply issues to general customers at an absolute minimum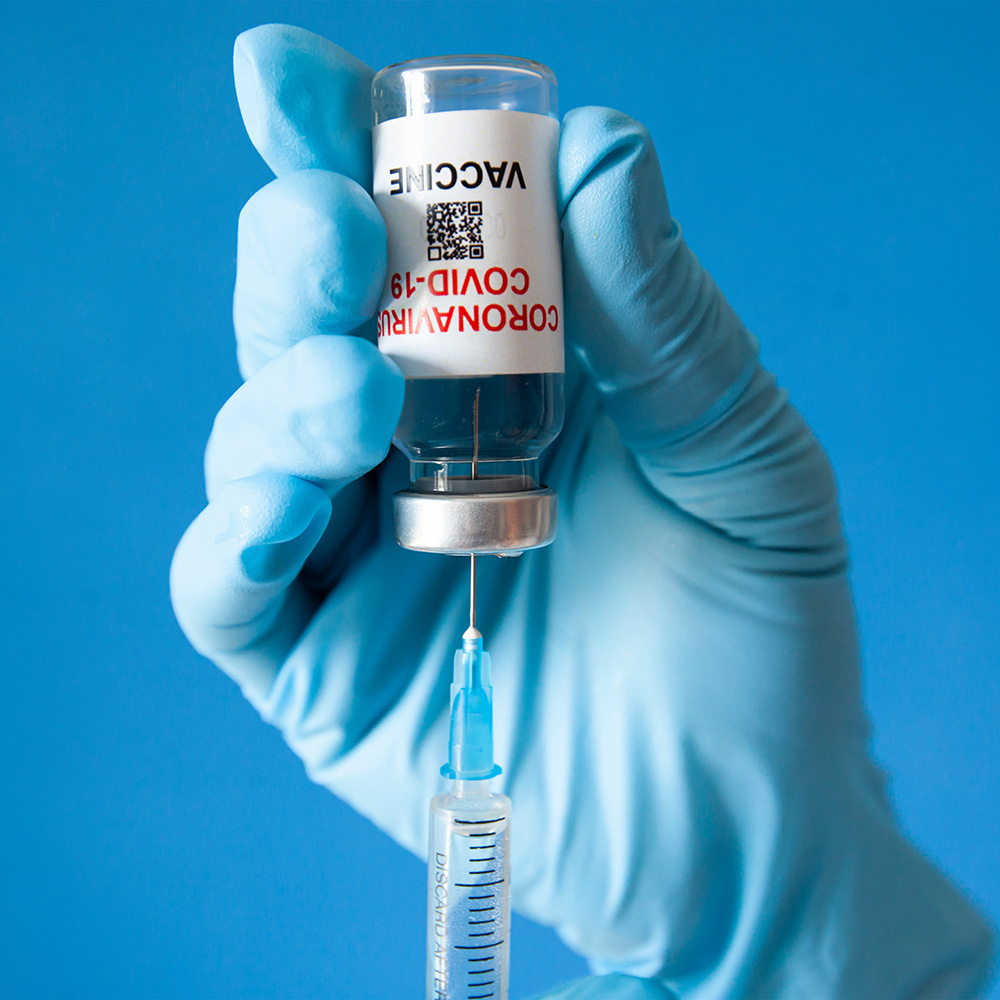 2021
Drug Master File for DENARASE accepted by FDA
Dedicated regulatory support for US-market approvals of pharmaceutical products via own US FDA Drug Master File.

In addition, certified compliance with the EXCiPACT and ANSI NSF 363 Standard (meeting GMP for pharmaceutical excipients)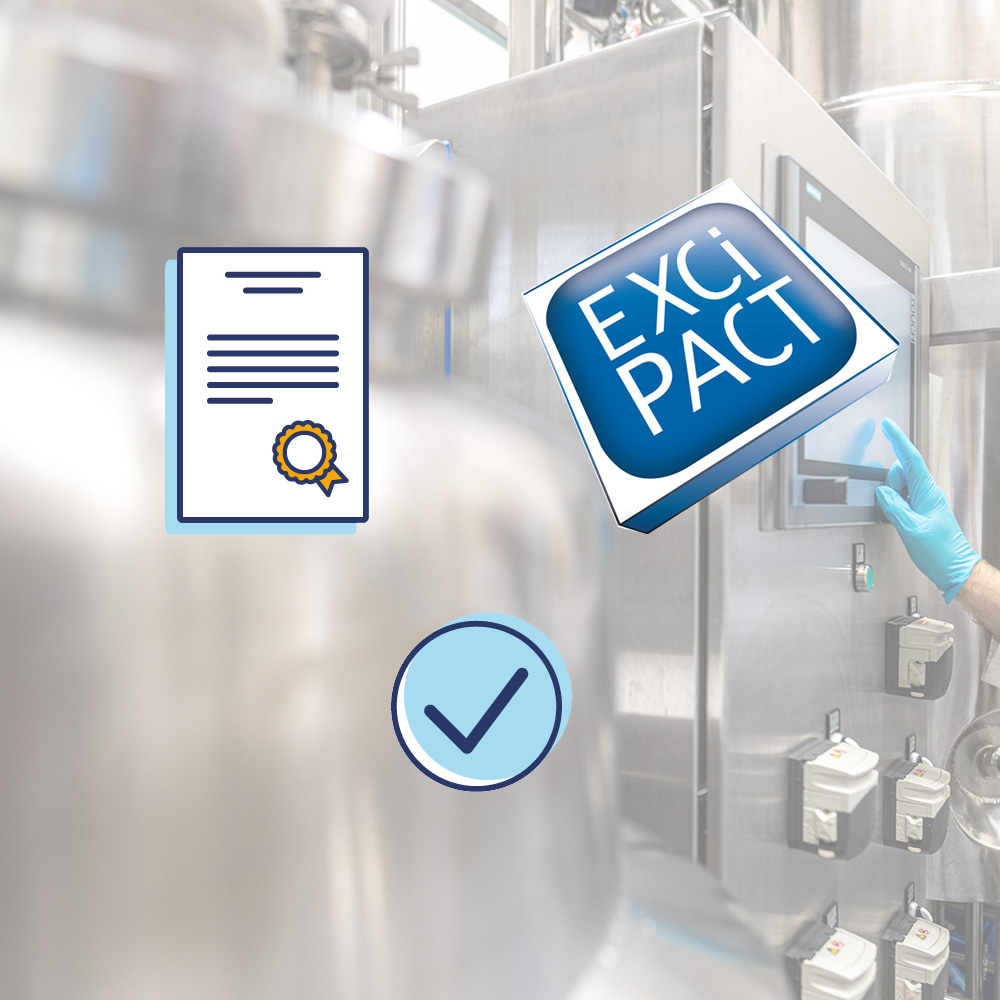 2022
Global application of DE­NA­RASE and ELISA kit in biopharma­ceutical manufacturing
DENARASE and ELISA kit are established highest-quality products, applied in the manufacturing of viral vectors for Gene therapies and vaccines:
> 150 customers in > 30 countries

DENARASE is applied in 4 Commercial and 40+ Clinical Phase I-III viral vector manufacturing processes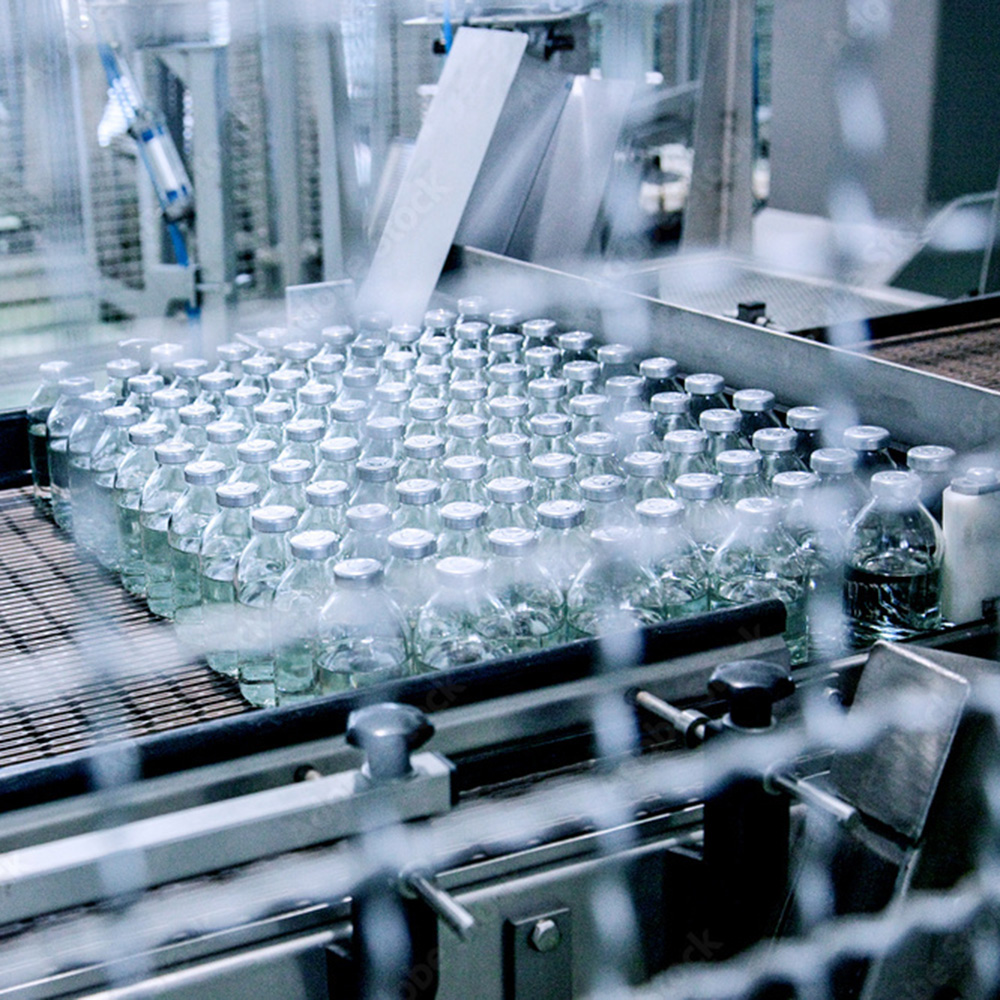 2023
New sizes of R&D-grade DENARASE available
c-LEcta has just launched additional sizes of DENARASE for research and development use.

Being widely applied in biopharmaceutical R&D and manufacturing, DENARASE sizes of 1 MU and 5 MU will now also be available as R&D-grade, in addition to GMP-grade.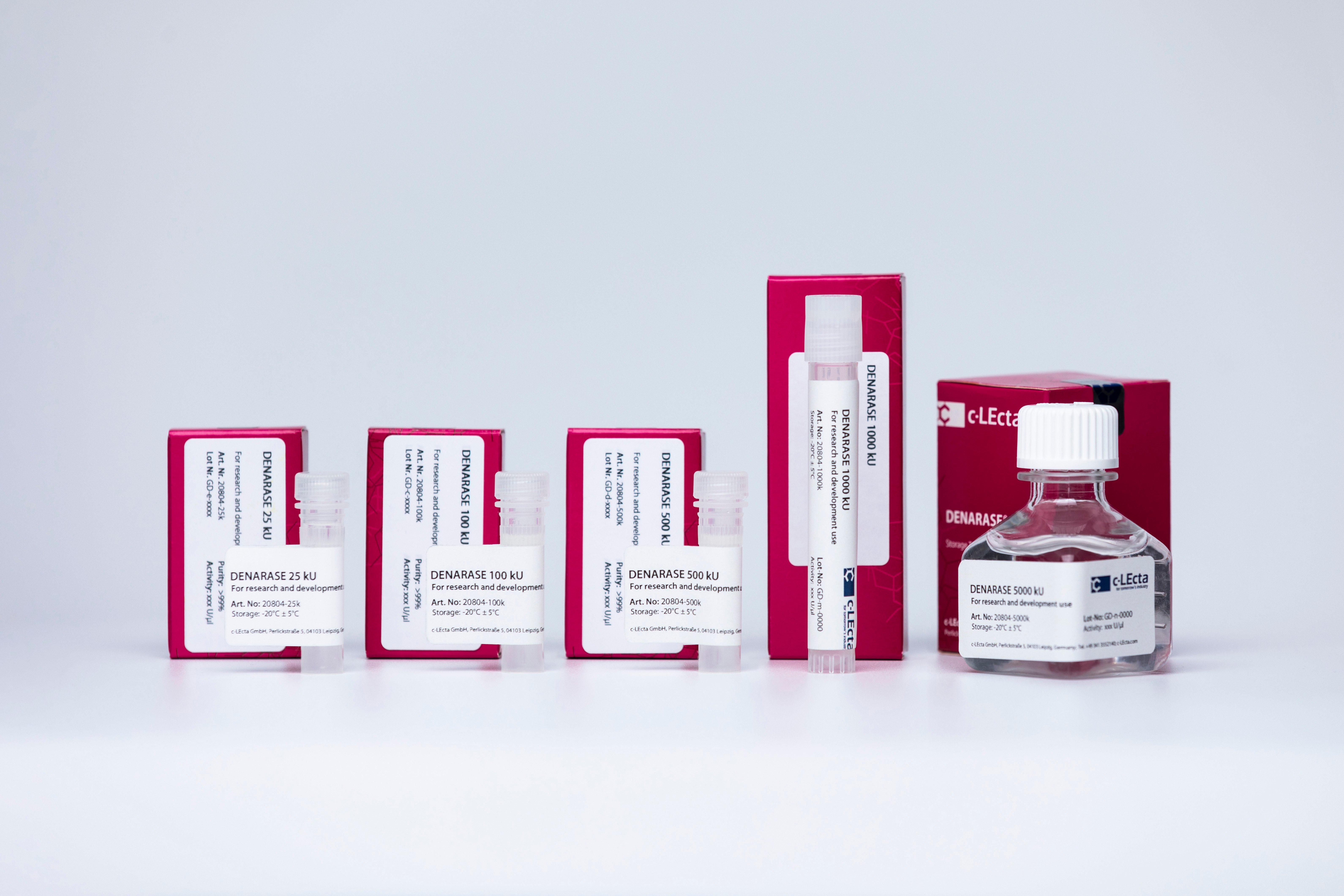 Get in contact!
You want to learn more about our products and services? Are you interested in joint product development?