Pilot and production plant
We run an ISO 9001- and EXCiPACT-certified, state-of-the-art pilot-scale plant for routine production of enzymes and other biotechnological products. We also pilot bioprocesses for eventual transfer to the larger scale our partners require.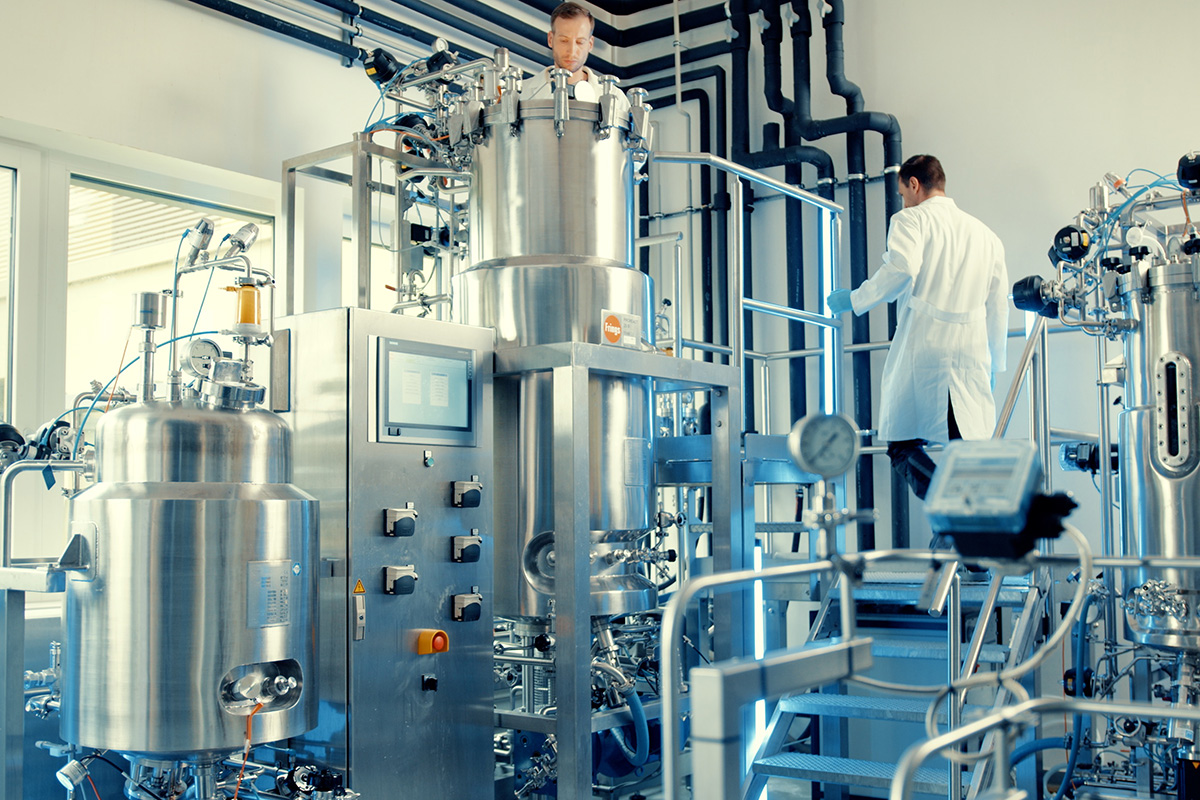 Features
Our products are usually synthesized through the metabolism of microorganisms cultivated in bioreactors (upstream processing, USP).
For this purpose, we have an internal fermentation capacity of 500 liters.
We use a wide range of downstream processing options that enable us to purify products remaining in the cells and products secreted into the fermentation broth, formulating them into marketable products.
The equipment and facilities of our pilot plant match the technology of the facilities in the large-scale industrial process, thus making the transfer of processes that we pilot rapid and secure.
Our contract manufacturers
We carry out large-scale production in partnership with European contract manufacturers. We rely on long-standing, close partnerships to meet the needs of our customers for rapid and reliable supply of our products in large quantities. All our external partners are qualified and able to follow our robust, sustainable production processes for many industrial enzymes and other biotechnological products at an industrial scale with consistent success.
Depending on our customers' needs and fields of application for our products, we rely on production partners with appropriately established, certified quality standards. We cover a wide range of standards in the process: from DIN EN ISO 9001 (as minimum requirement), through FSSC 22000 (for food products) to production according to EU GMP (for pharmaceu­tical products).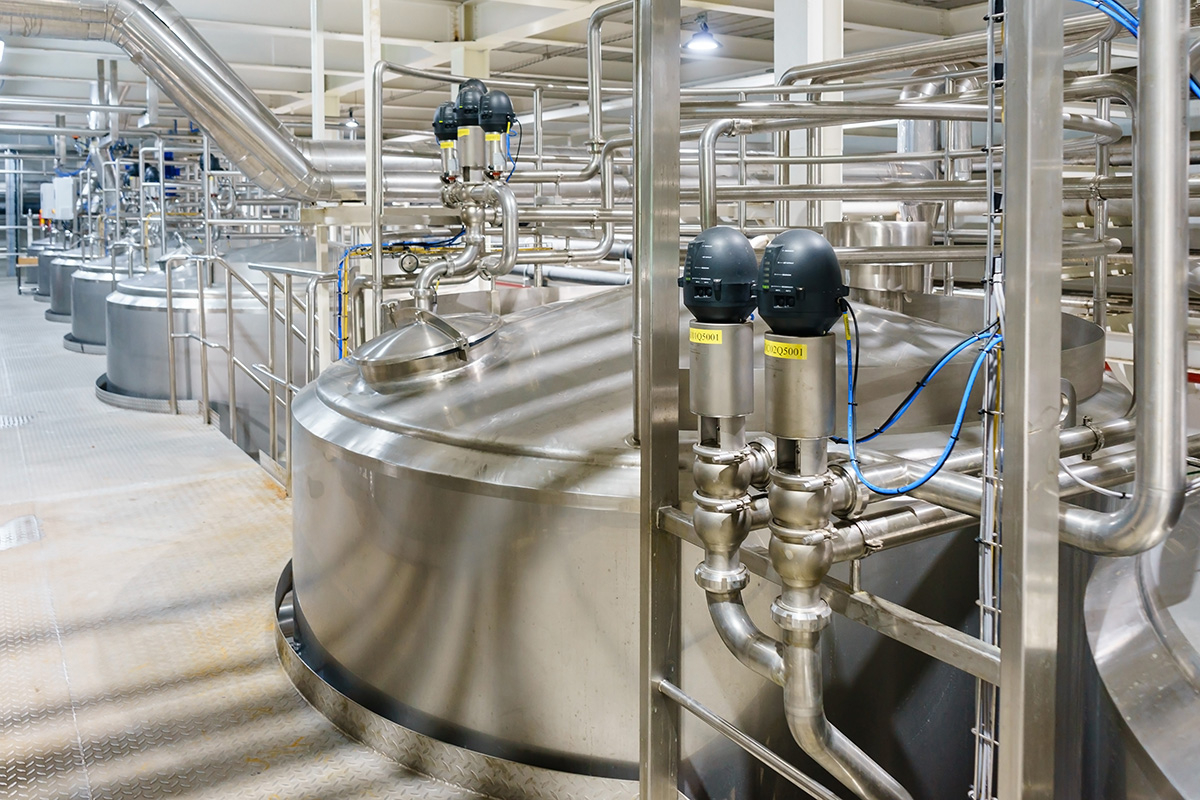 Quality management
Our quality management is certified according to the inter­natio­nally recognized DIN EN ISO 9001, EXCiPACT, and ANSI NSF 363 standards for good manufacturing practices for pharmaceutical excipients.
c-LEcta is also registered as a German food company and is subject to regular hygiene monitoring by the food inspection authority.
Moreover, c-LEcta's qualified production partners have in place additional internationally recognized quality management systems, such as those from the food and pharmaceutical industries.

Get in contact!
You want to learn more about our products and services? Are you interested in joint product development?