Versatile and efficient – high-performance endonuclease for industrial applications
NuCLEANase® is a highly active nuclease that degrades all forms of DNA and RNA. This enzyme from Serratia marcescens is produced in a patented process based on the GRAS strain Bacillus sp.

Industrial nucleases are also in demand outside of the pharmaceutical and the food industry. When it comes to applications requiring a cost efficient nuclease for effective removal of DNA/RNA but without the need for a food grade enzyme, NuCLEANase tech grade is the right choice.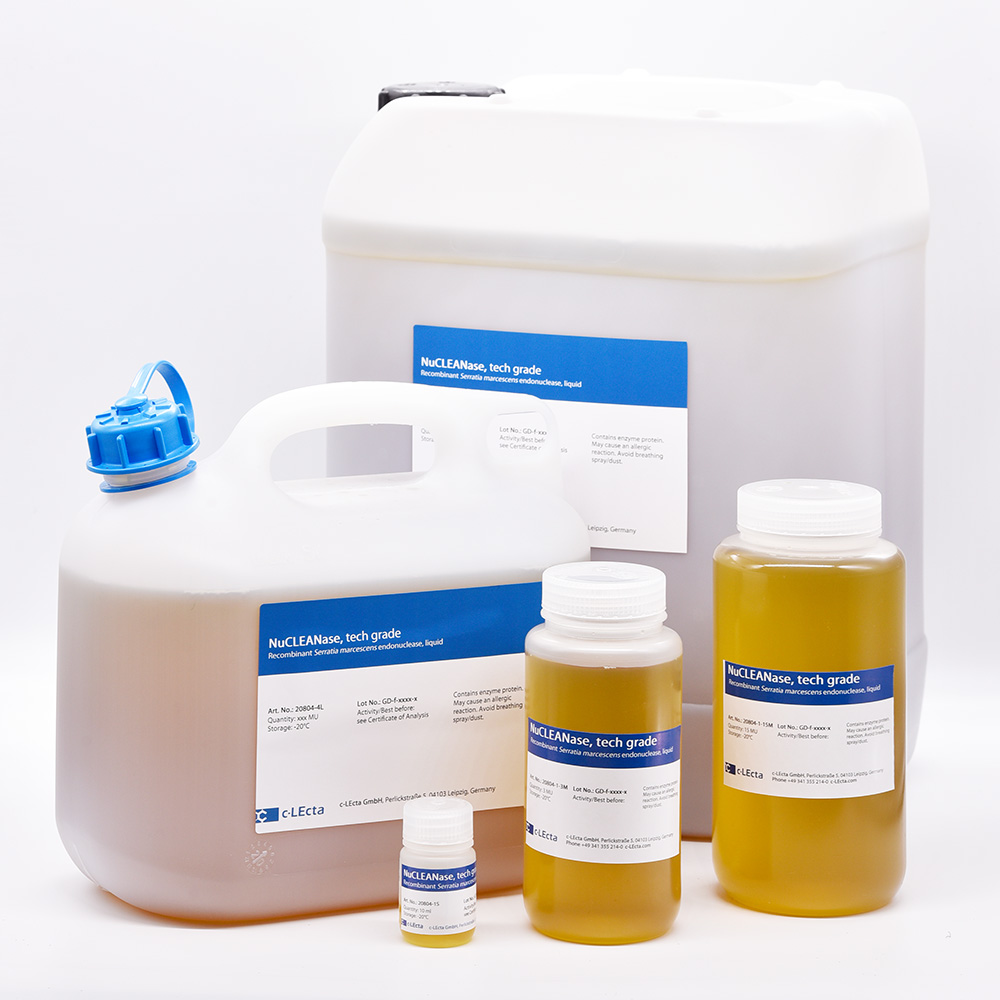 Areas of application
Biofilm removal and control in industrial, domestic, and medical settings:
Laundry detergents

Cleaning solutions


Benefits
Cost efficient solution for degredation of all forms of nucleic acids
Available in bulk quantities
Highly active over a wide range of application conditions
Production processes free of antibiotics and raw materials of animal origin
Learn more about NuCLEANase® tech grade!
More information about the product, free samples and prices can be found here:
NuCLEANase® tech grade is a registered trademark of c-LEcta GmbH in Germany, the European Union, United States of America, United Kingdom, China, India.