ENESYZ® Technology Platform
In most cases, the requirements for enzymes destined for use in industrial processes differ greatly from the purpose for which nature created them. Enzymes must therefore be adapted to industrial conditions through enzyme engineering, and c-LEcta has one of the most efficient technological platforms for this purpose.

Using our proprietary technology platform ENESYZ, at c-LEcta we develop tailor-made enzymes and microbial production strains that meet the needs of the most diverse manufacturing processes. Since ENESYZ was established in 2004, it has been continuously improved and proven its efficiency time and again.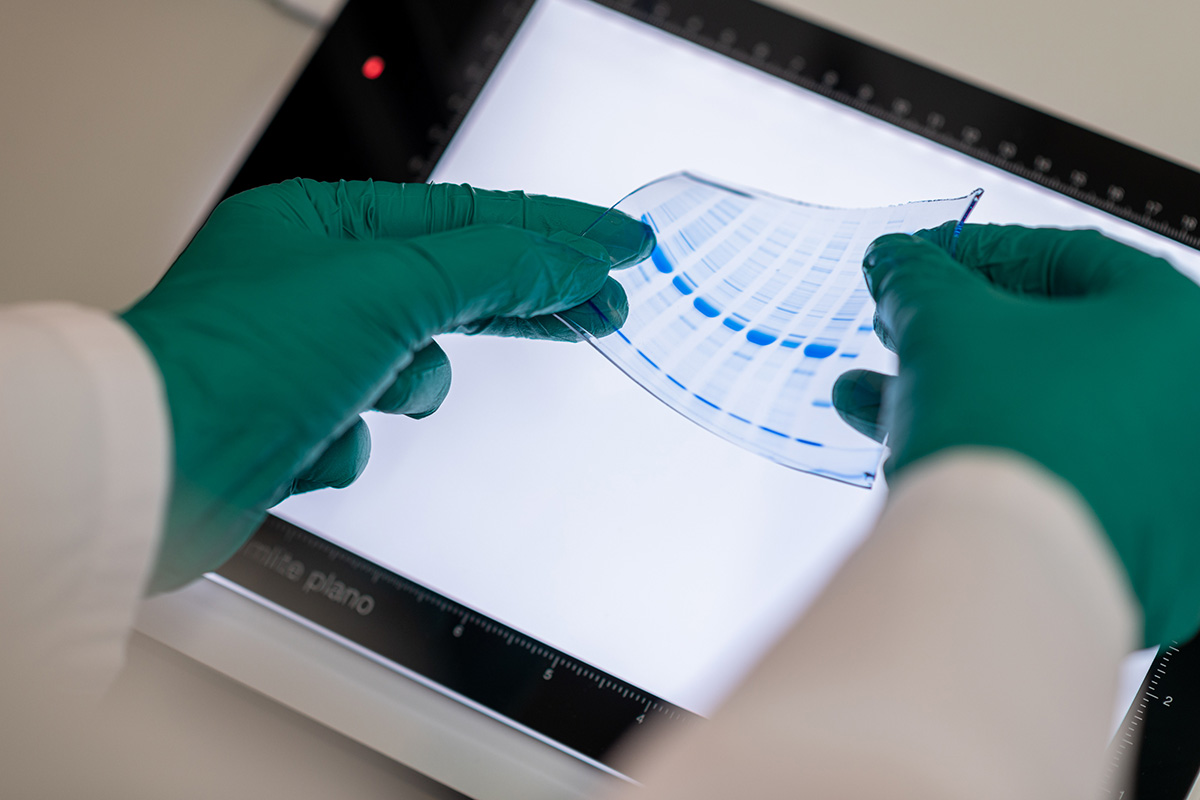 We have completed more than 50 enzyme engineering projects over the past 18 years, with a technical success rate of >90%.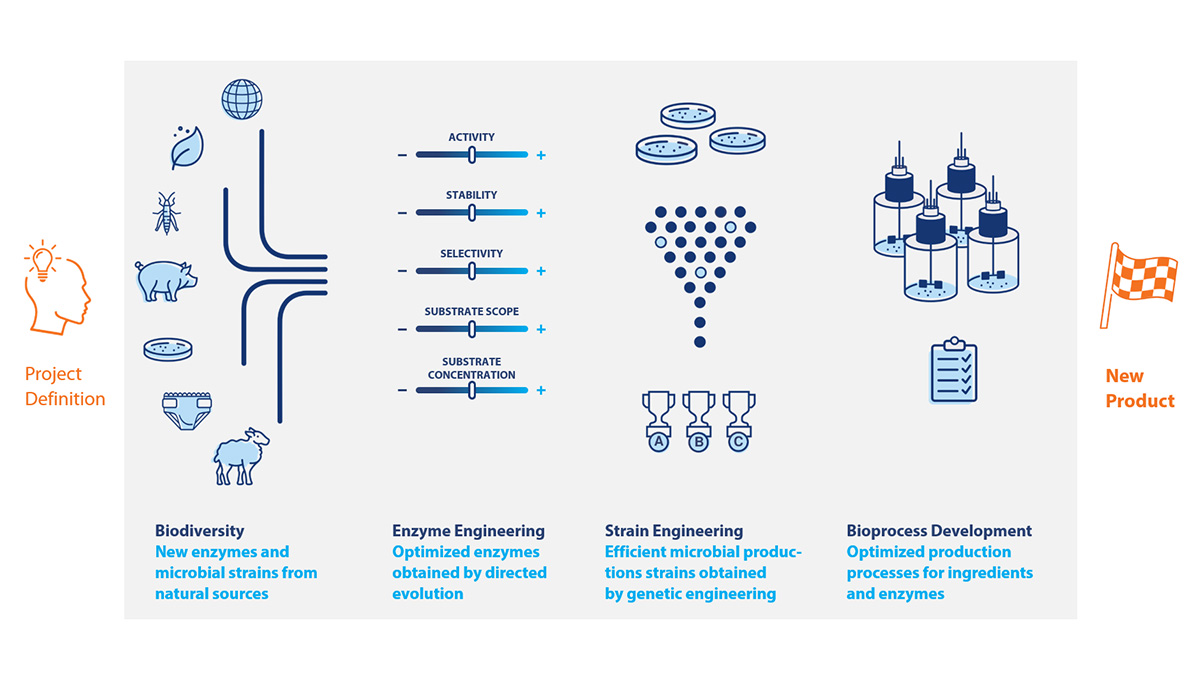 Highlights of the technology platform
Rapid methods implemented in parallel through the entire process
A platform with patented, unique methods for creating libraries and screening.
Intelligent search strategies and bioinformatics-aided library design
Proprietary production strains and processes to manufacture proteins with very high yields
Technology overview
Biodiversity
c-LEcta has a large microbial strain collection with more than 5,000 preselected strains, and millions of genes in "ready-to-screen" metagenomic libraries. The DNA of these microorganisms is available in ready-to-screen expression libraries. They form the basis for screening and successful engineering of enzymes.
Enzyme engineering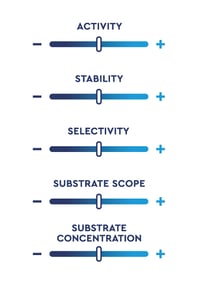 We rely on a knowledge-based approach to screen enzyme variants with the help of bioinformatics and artificial intelligence. By applying this principle, we quickly, flexibly and efficiently achieve the result: the desired target enzyme.
To optimize enzymes or design artificial enzyme activities we use patented enzyme engineering strategies inspired by nature. The same principles that Darwin observed in natural evolution (mutation and selection) have been integrated into a highly efficient, proprietary process of guided evolution that we use on a routine basis in our laboratory.
Strain & process engineering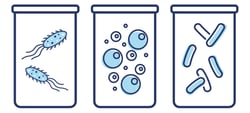 c-LEcta uses microorganisms as miniature living factories to produce premium products.
We work mainly with three different production platforms, Escherichia coli, Pichia pastoris and Bacillus.
The flexibility of the platforms enables us to produce a wide range of different products. Our advantage: The discovery and development of enzymes and strains can be carried out in parallel in an integrated manner.

Bacillus expression platform
Our bacillus platform is unlike any other. Here we have access to highly efficient production strains, as well as proprietary tools for their genetic engineering.
Bioprocess development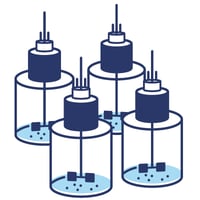 The successful use of biotech products in industrial applications depends above all on the high economic efficiency of the production process. This requires both excellent production strains and best in class production processes. We at c-LEcta use two methods for production processes.
Fermentation
This is the central production technology in place at c-LEcta. We have extensive experience in development, upscaling and implementation of microbial fermentation processes using our three platforms: Escherichia coli, Pichia pastoris and Bacillus.
Biocatalysis
The parallel development of tailor-made enzymes and the design and optimization of single-enzyme and multi-enzyme synthesis processes is one of c-LEcta's unique strengths. Some of these processes have already been successfully transferred into large-scale industrial use and have proven highly robust.
Get in contact!
You want to learn more about our products and services? Are you interested in joint product development?