The next generation of the well known feed enzyme
Phytase releases phosphate from the phytic acid, a natural compound found in plants. This reduces the amount of phosphate that must be added to animal feed. It also improves the utilization of zinc, calcium, and other trace elements in the feed.
Phytase therefore promotes better utilization of nutrients and reduces environmental impacts due to phosphate.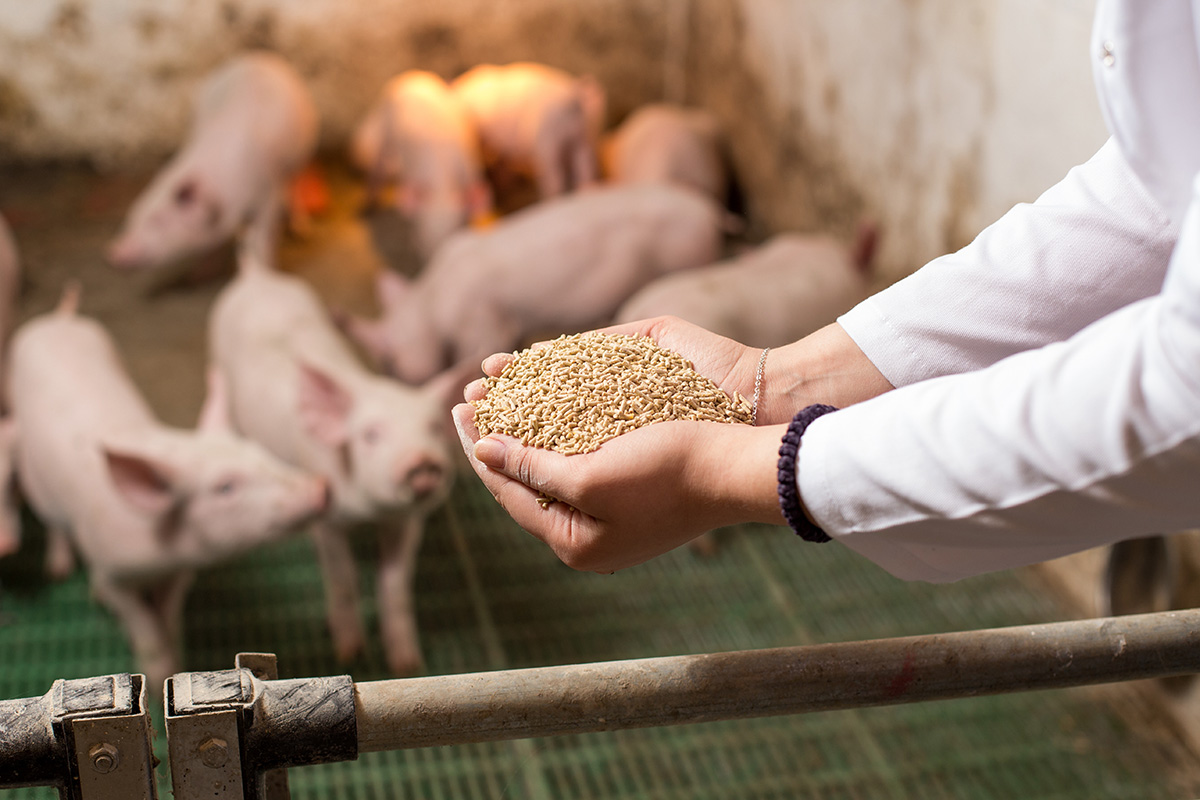 Areas of application
The enzyme is added to animal feed. It is available under the name "OptiPhos® Plus" from our partner Huvepharma.
Benefits
The phytase developed by c-LEcta is the most thermostable enzyme on the market. The thermostability is necessary to ensure that the enzyme activity is retained during the feed pelleting process. This allows the enzyme to be used efficiently.
Get in contact!
You want to learn more about our product? Are you interested in joint product development?