New c-LEcta headquarters in "BioSquare"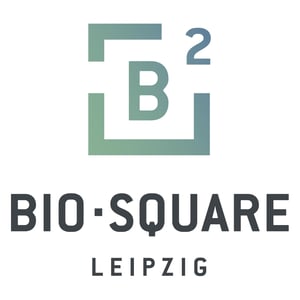 In September 2021, we laid the foundation stone for our new headquarters with the signing of the lease agreement. OFB Projektentwicklung GmbH is realizing the construction of a new biotechnology campus under the name BioSquare on the site of the Alte Messe Leipzig. The c-LEcta will move into a complete part of the building, which covers an area of almost 10,500 sqm. A complete relocation of all company divisions is planned: Offices, laboratories and a production facility will be planned and realized according to modern standards. This will triple our current rental space and secure sufficient space capacity for further growth.
Ecological construction
OFB plans to certify the building according to DGNB (Deutsche Gütesiegel Nachhaltiges Bauen) Gold. The DGNB is a standardized assessment procedure for giving buildings a sustainability rating. The DGNB certificate is unique worldwide and is one of the most internationally recognized certification systems for sustainable construction. It was developed as a holistic certification system that takes into account the environment, people and economic efficiency in equal measure, and does so throughout the entire life cycle of the building.
Modern working environments
Together with the object planner (KLM-Architekten und Ingenieure GmbH Leipzig), c-LEcta would like to implement an ultra-modern design concept for all areas for its employees. The focus is on the idea of transforming modern working environments into spaces that meet the needs of the employees. There will be spaces for concentrated, undisturbed work, areas for collaboration and communication, and sufficient zones for regeneration. The workforce was involved in the planning of the building right from the start and was able to contribute ideas and impulses. The work areas are designed in such a way that flexible teamwork and lively exchanges are possible on the one hand, but also concentrated and undisturbed work on the other. Sufficient retreats and meeting rooms unite both sides.

The highlight of the new building will be a large marketplace on the upper floor. Here there will be space for active breaks, quiet rooms, space for informal or formal meetings and discussions, a café and even sports and leisure rooms.

Construction started and ground was broken in August 2022. It is expected to take at least three years to complete.